This is the latest picture of my 28yrs old jade plant and ME…
The Jade Plant has GROWN………TREMENDOUSLY
Click here to see more pictures of Jade Plant.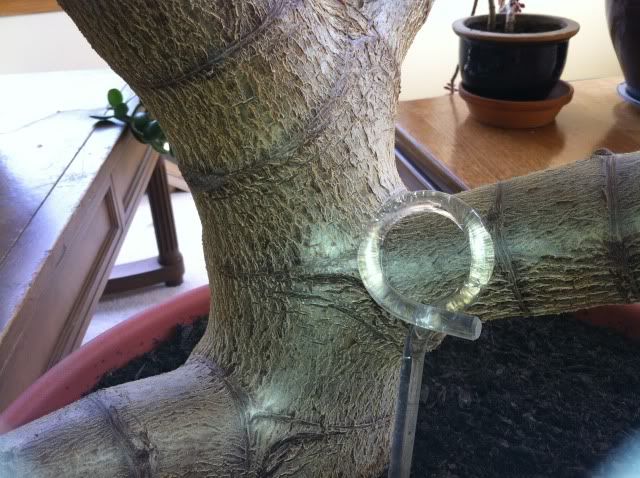 Location: Seattle, WA
Room temperature: 50-60F
Age:27+yrs old
Height: 5' 11"
Width" 22' 3"
Trunk Size: 33 "
Pot size:18 X 21
Leaf size: 3-5"
Care: Water once a week in Summer and once every 3 weeks in Winter. Use good clean fertilizer .
************************************************************************